finefoxyladies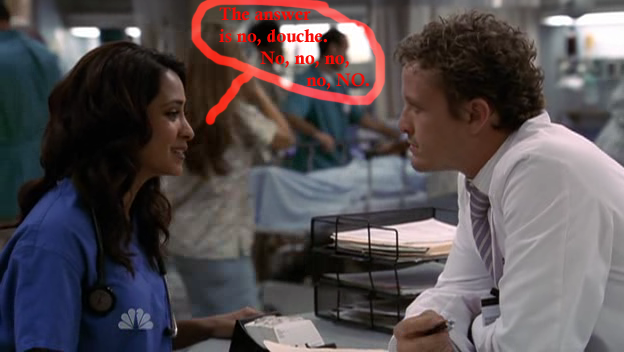 Neela didn't want to hook up with Aussie Doc anymore.
Then she did. Then it was sort of a relationship. But Aussie Doc has a Dark Secret That Caused Him Difficulty With Intimate Relations (come on, guess). And then they broke up.
Oh, and somewhere in there, RAY BARNETT RETURNED. I don't know what you know about Ray...
But first he was kind of a smarmbag who wanted to flirt inappropriately with his bosses when he wasn't rockin' out.
And there he moved in with Neela. Then...some stuff. Mix CDs. Tee shirts.
Or no shirt at all.
Watching
Ghost.
Being married. Being widowed. Bonking Airguns. HONK HONK.
And then, as I mentioned, HE CAME BACK! HE CAME BACK AND NEELA JUST STOOD THERE WAVING LIKE A NINNY!!!!!!!!!!!!
I reluctantly admitted what everyone could tell: I was head over heels for Archie Morris.
And Stamos, in the performance of a lifetime, "acted" being a drunk doucheface.
Let's get this out of the way:
Sam Taggart: NAG NAG NAG DISAPPROVING FUCKING BULLSHIT!
Result:
SEEMINGLY ENDLESS NARRATIVE FRAME THAT INVOLVES FLASHBACKS AND "EMOTIONS" AND AUSSIE DOC COMING TO TERMS WITH HIS NEVERLAND RANCH NIGHTMARE FROM DOWN UNDER
Also:
Neela cried
real
pretty while saying goodbye to mentor/writers-dipped-their-toe-in-the-
waters-of-potential-love-interest-but-
then-made-a-wise-wise-decision Dubenko.
Haleh is proud of Neela for growing up and moving on.
And now, because I couldn't make a picspam without transcribing this phone call...
Neela: "God. Thank God it's you. Please tell me I'm not making a horrible mistake."
Abby: "Of course you're not making a mistake!"
Neela: "But how does one know? How does one ever know?"
Abby: "You're doing that thing you do."
Neela: "What thing?"
Abby: "That existential crisis spinout thing that never leads you anywhere
(ed. note: GOD BLESS YOU ABBY LOCKHART)
. Hey, maybe you should have a drink."
(ed. note: Ha ha! Says the recovering alcoholic!)
Neela: "I've had a drink."
(Kids run through. That's a subtle reminder that Abby and Luka have a growing boy.)
Abby: "Thursday's my day to do this child-care swap thing. I hate Thursdays."
(Ed. note: Heh)
Neela: "Abby...you'd tell me if you thought I was making a mistake, right?"
(Ed note: that was either poor editing, shitty repetitive writing, or...Neela continuing to be indecisive, thus delaying her reunion with Ray another 60 seconds)
Abby: (exasperated) "I would."
Neela: "Promise?"
Abby: "Neela, if this doesn't make sense, then I don't know what does. Now just get off the phone and get on the damn plane."
Neela: (after significant pause) "Okay."
Abby: "I'm hanging up now."
Neela: "Okay."
(Ed. note: while making the following face...)
(45-second pause wherein neither hangs up)
Neela: "Are you still there?"
Abby: "Yes."
Neela: (pause) "I'm getting on the plane."
Abby: "Good idea."
Neela: "Bye."
Right on, Abby Lockhart. I knew I loved your crabby ass for a reason. I hope you and the Croat are back on good terms. You know what I'm sayin'. Right on.
Anyway, Neela flies somewhere. Somewhere mysterious.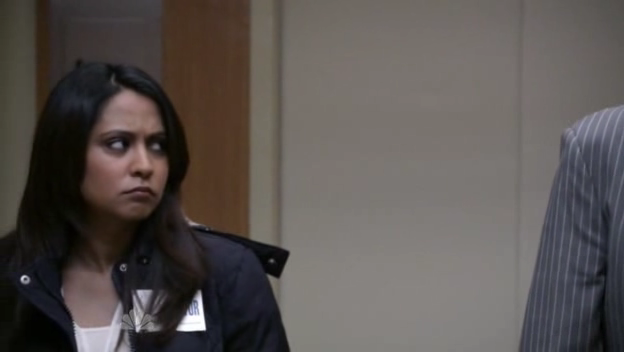 She's a VISITOR under all that glossy raven hair.
Turns out she's at a hospital with a French name.
You know where Fraunch people settled?
That's right. New Orleans. Baton Rouge.
And then, it all comes together. Not so much a story of missed connections as two people who could never quite find the right way or time or married or legless way to admit that they were crazy about the other.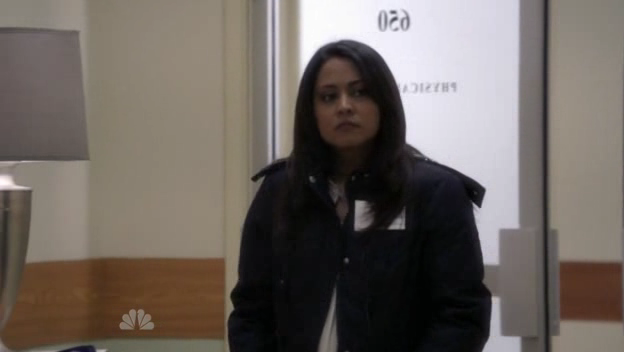 And after years apart, after countless stops and starts, Neela Rasgotra realized what she wanted from life.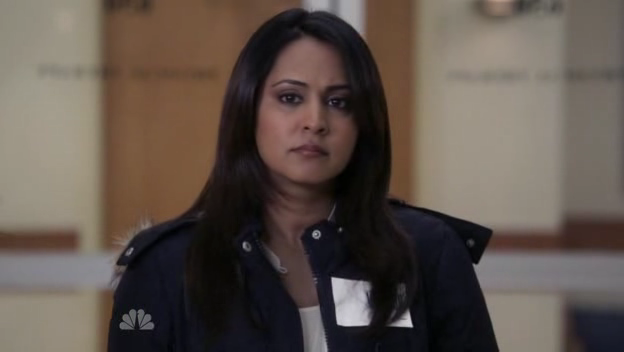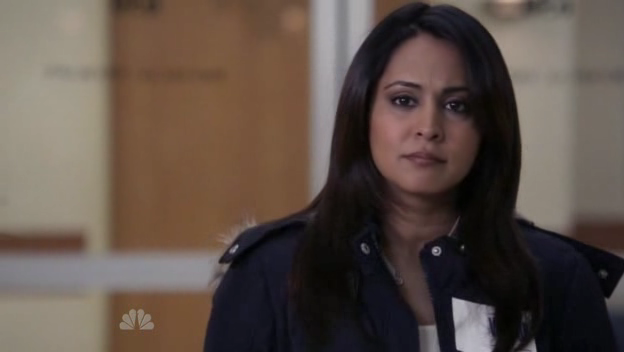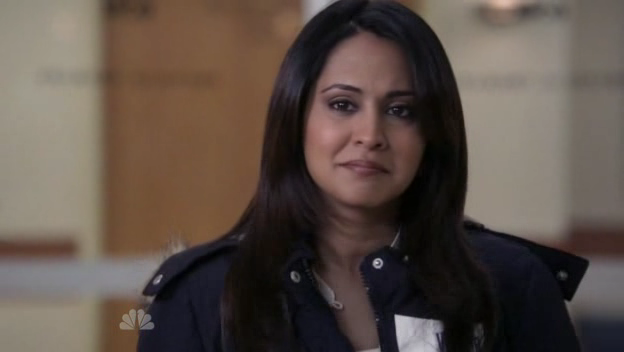 And Ray Barnett, the Rock Boy Who Played Doctor, is so hard at work, so busy being a grown-up and a man, almost doesn't register her...
But come on.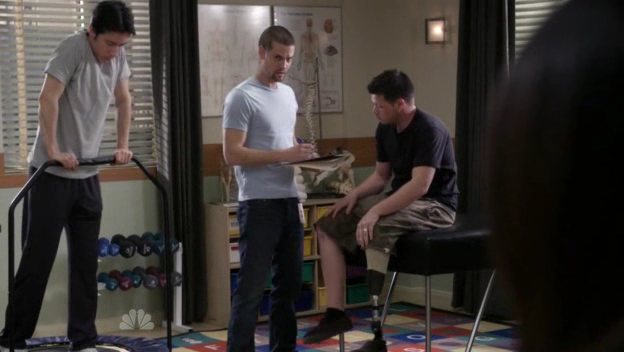 Crazy, second-guessing, delaying, indecisive, sometimes-cowardly Neela...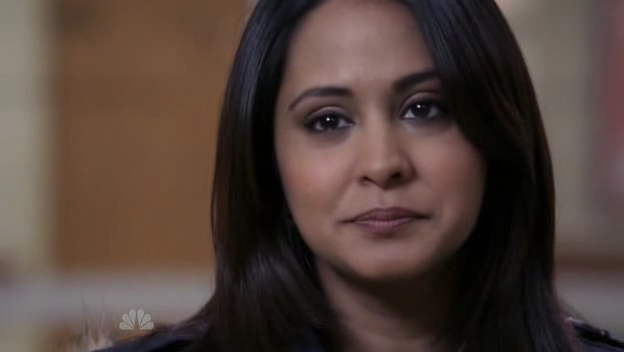 ...is fucking
aglow
And why shouldn't she be?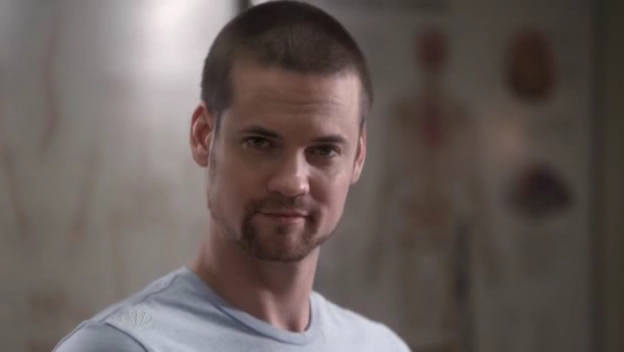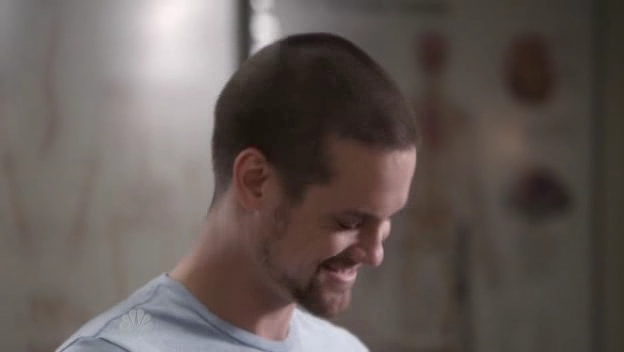 And the moment that slayed me during the second viewing:
Though he had those momentary flashes of Old Ray--the charming, head-tilting flirtatiousness--it's this tiny moment of vulnerable thought-gathering...damn, Shane West. Why you got to be that way?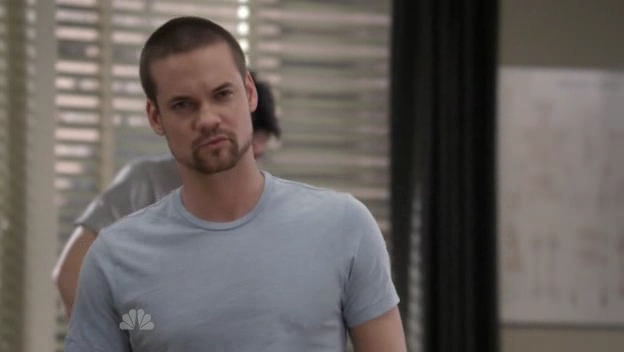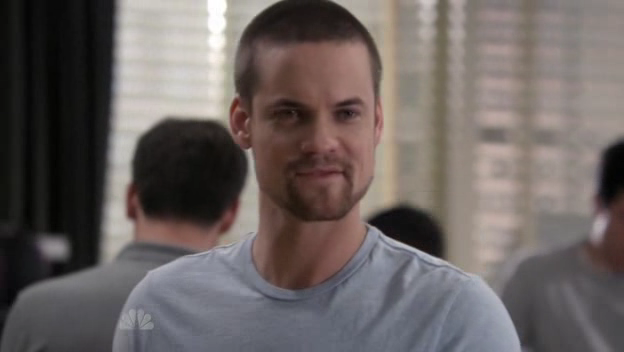 And
that
way...you know, I may be crabby at

anxietygrrl
for being on sabbatical and for having introduced me to the roller-coaster craziness of these two not to MENTION the ridiculous bologna I've endured around these two (Pepper Clemente, Stamos, having to hate Linda Cardellini's character, which seems
wrong
...), but watching Ray walk towards Neela, veiled delight and wonder and excitement and an achy sadness pass over his features? It was all fucking worth it. Even though the ending was truncated for no other reason than to create some sense of artificial drama...it was worth it.
Especially for the way Ray said the word "Finally" while looking at Neela like this: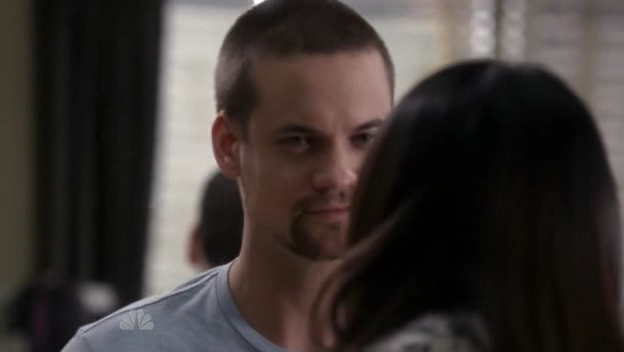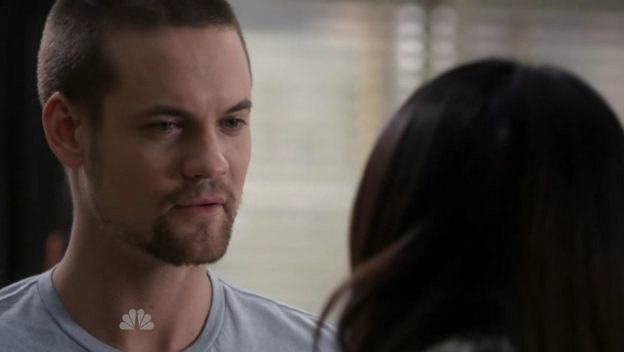 Damn. I may take back my position that they only held hands on the way to her rental car in the parking lot.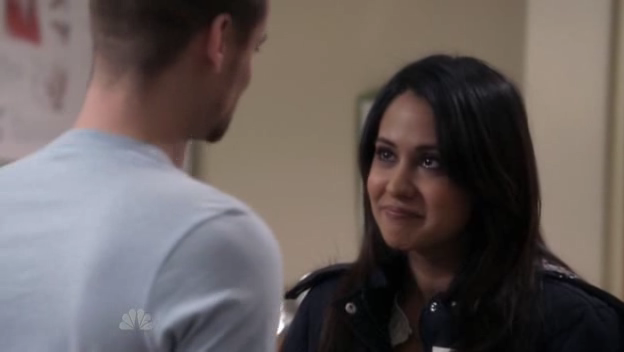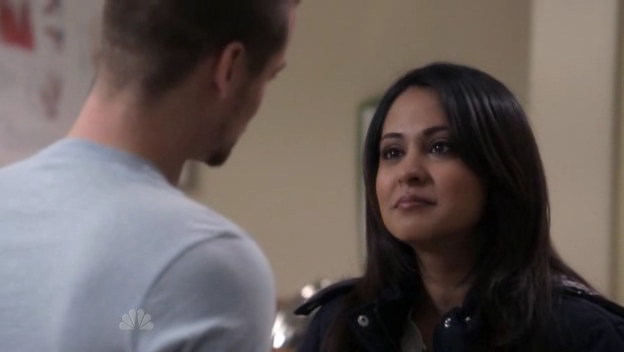 She
knows.
She
knows
in her
heart
she made the right decision. And it is
glorious.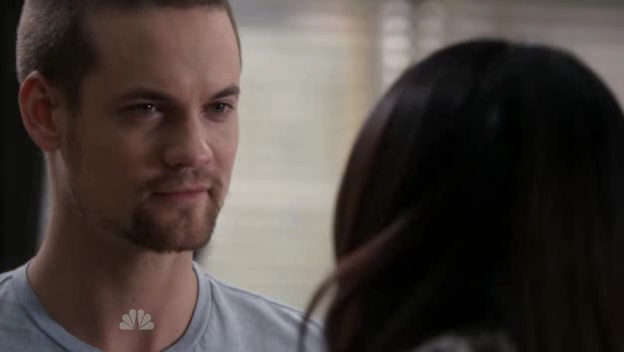 "You're really here?"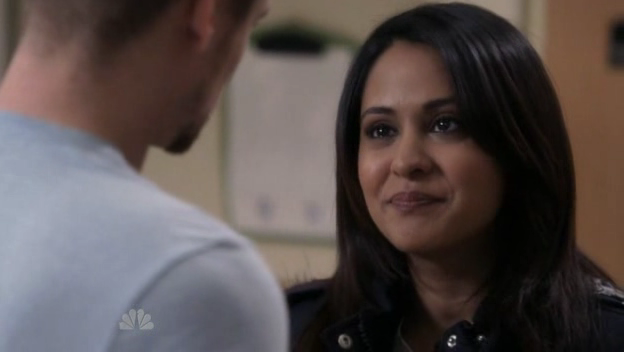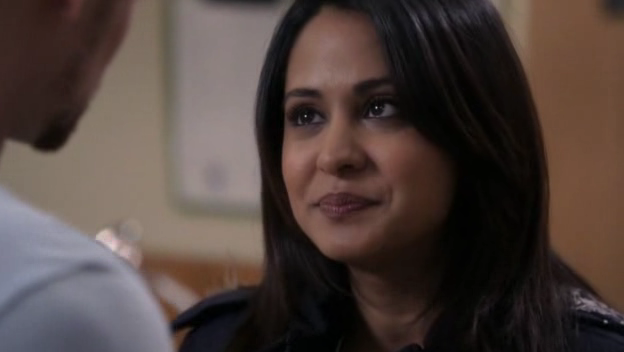 "I really am."
And basically?
plus
equals me.
FYI: while I made this picspam, the following songs played on Sirius XM Not the Heart:
1) "Get There" by Oleta Adams
2)
"We Said Hello Goodbye" by Phil Collins
I think it's a sign. But I always think that about Sirius XM Not the Heart